2020 has been incredibly kind to former Disney darling, Ashley Tisdale—like hello, did you see that she's pregnant and expecting her first child with her husband, Christopher French??? Ashley and Christopher first shared their baby news with the world on September 17 by posting a v chill backyard maternity shoot in which her bump was on full display. Now, Ashley and Chris are giving us even more—a gender reveal!
"This year has obviously been hard," Ashley wrote on Instagram. "For so many. Ups and downs, and an emotional roller coaster. I think this day was by far my favorite day EVER! I cried I was so happy. P.S. For all you people going above and beyond for gender reveal parties. A cake with the color inside is JUST as rewarding as fireworks but SAFER! #SheSoFrench."
Chris seems pretty excited, because he posted the reveal to his Instagram Stories and added a tonnnn of pink.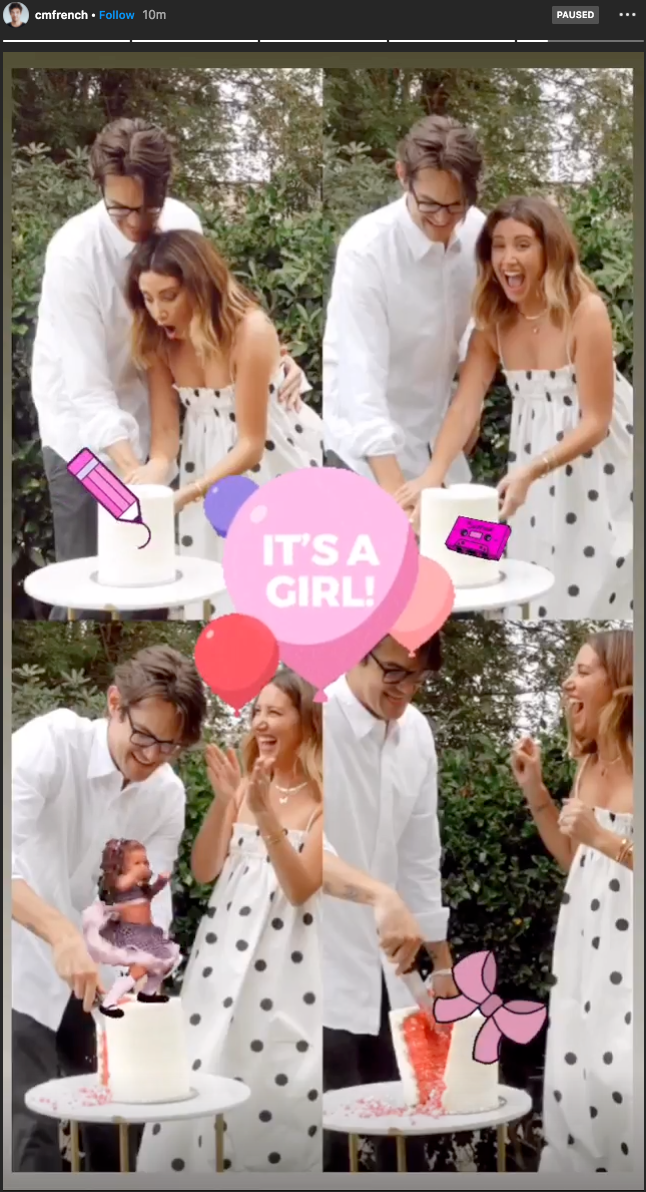 At first, Ashley wasn't sure if she and Chris were going to share the gender news with their followers. "I've been wondering if we should share the gender with all of you," she teased on October 2. "As you know, I like to keep as much as I can close to my heart, but I'm so excited maybe I should. Yes or no?" After receiving many messages that encouraged her to, Ashley and Chris decided to post.
Ashley is four months pregnant right now, meaning that we won't get to meet Baby French for another five or so months.
Wishing Ashley a safe pregnancy!!!
Source: Read Full Article