https://www.instagram.com/p/CGSvXOTheg0/
A post shared by Khloé (@khloekardashian) on
Khloe Kardashian is the new brand ambassador for Dose & Co, a collagen supplement from New Zealand. I'm not sure if Khloe is the best spokesperson for anything, really, but sure. To promote her new deal, Khloe chatted with Refinery29 about fitness, her daughter True and having no nannies during the pandemic. Do you believe that? I… don't? I don't think Khloe has tons of help, but I bet she's had a few people helping her – perhaps not "nannies" – during the pandemic. You can read the full Refinery29 piece here. Some highlights:
The end of KUWTK. "I am sad about it," she says, but acknowledges that it "was time": "It's like a break up. You can break up with a boyfriend, but you're still sad about it."

On her sponsorship with Dose & Co, an eco-conscious collagen brand based in New Zealand. Kardashian is no stranger to collagen — she started adding it into her routine during her pregnancy with her daughter, True. "When you're pregnant, you want to give you and your child the best, and you become sort of obsessed with creating a future for your child and what the best ways are to do that.". So she started adding collagen powder into her diet. "For me, first and foremost, it was, how can I fix myself from the inside out [in a way] that's easy and attainable, especially with being a new mom? It's something as simplistic as adding collagen powder to a smoothie or coffee in the morning."

On fitness in the pandemic: "I definitely think because of my fitness journey and already having such a regimented schedule when it comes to working out, it kind of kept me sane during these crazy times. I had to learn to adapt by doing mommy-daughter workouts. [True] is obviously not working out, but it's things like me putting her in a wagon and sprinting up a hill. I belted a wagon to my waist because I don't have any help. We're all just trying to figure it out."

Trying to keep her routine: "I want to show my daughter, by example, that there are healthy ways to be active every day. You don't have to be so rigid in the gym. I like to work out early, it just sets the tone for the rest of my day, it makes me want to eat better and be active and healthy. By her seeing me like this, I hope she's active and takes care of herself."

She prays often: "For me, I'm someone that prays often. But during all of this, I have learned to be more strict with waking up and saying a prayer every morning. We all have something to be grateful for, no matter how horrible this year has been for everyone in different ways."
[From Refinery29]
"I belted a wagon to my waist because I don't have any help. We're all just trying to figure it out." Surely the people filming her during those workouts could possibly be "helping" her though. Anyway… while I find Khloe problematic and plastic, I don't really think it's a bad thing that she's gotten so deep into fitness, or that she's trying to maintain routines for her young child. I don't mind that she's talking about prayer either? Whatever. Are all you guys taking collagen supplements? Hm.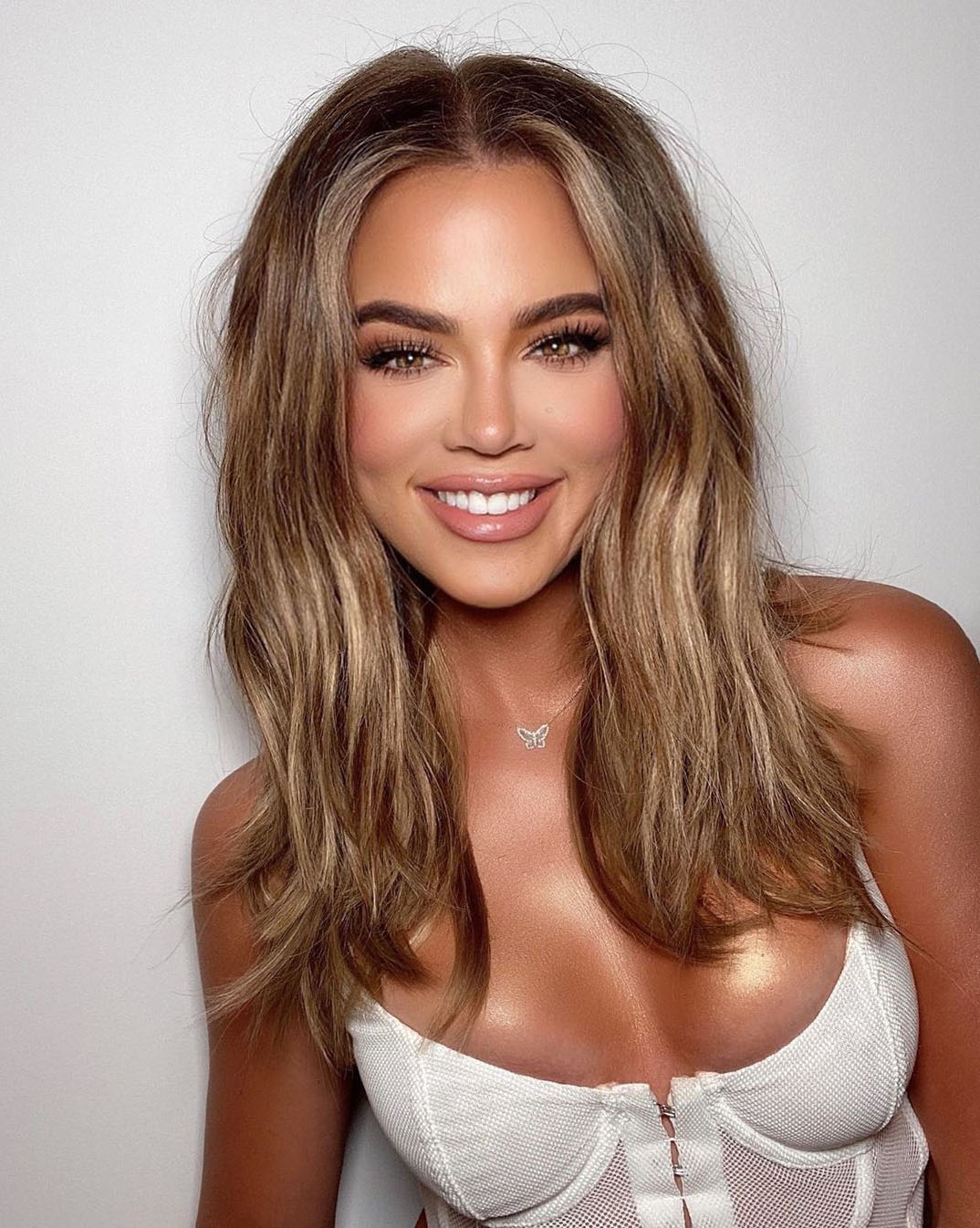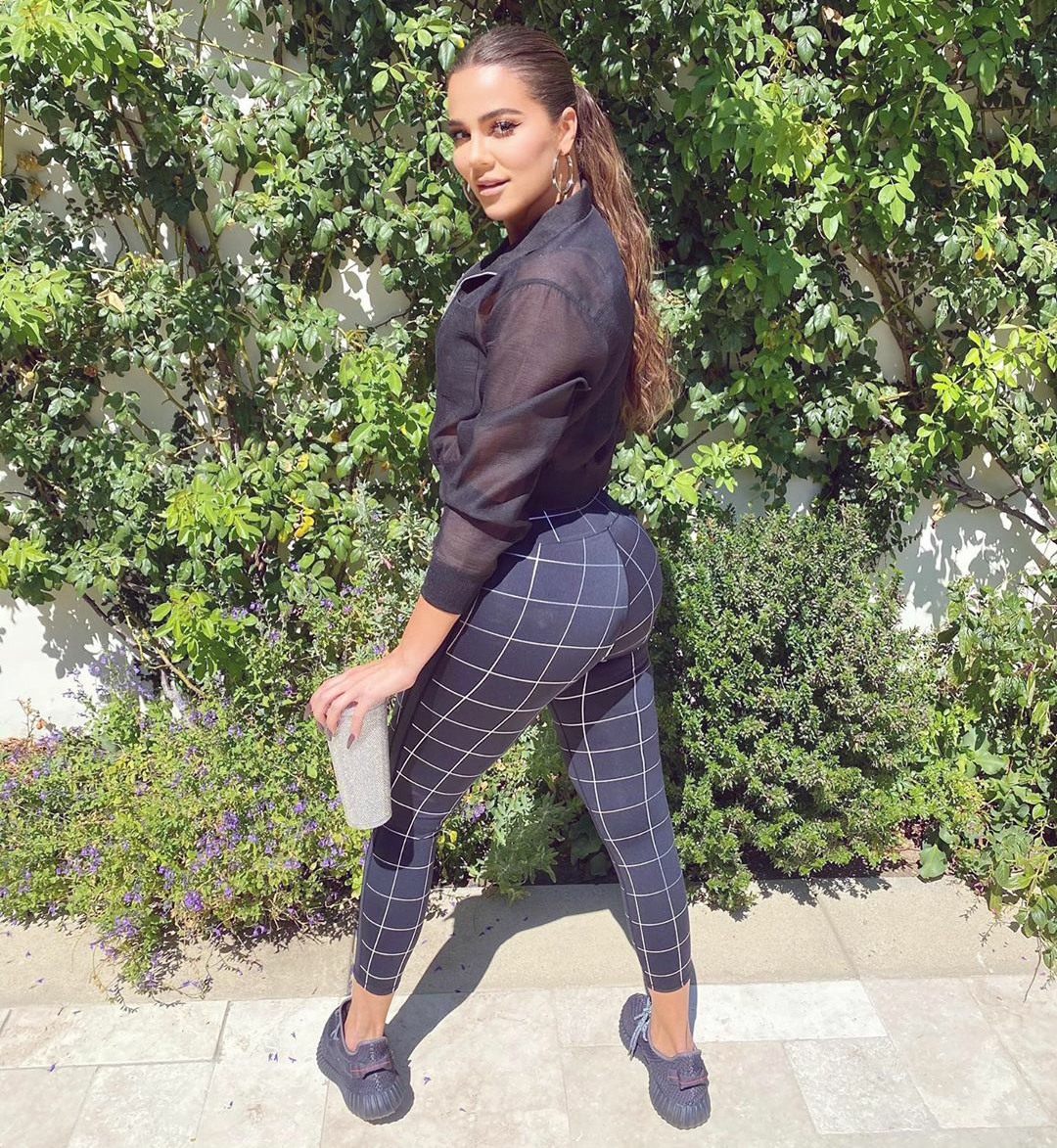 Photos courtesy of Khloe's Instagram.
Source: Read Full Article